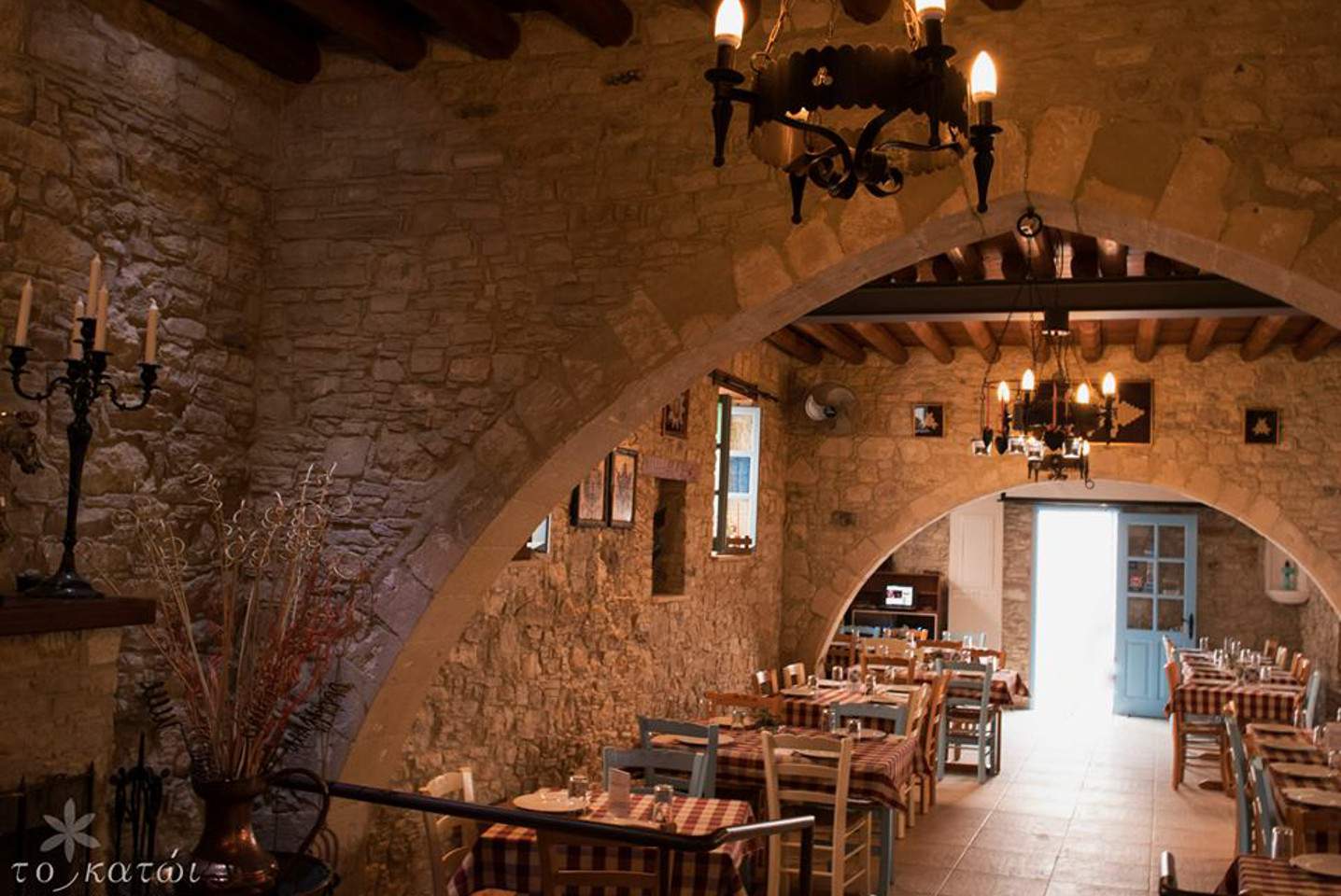 Medieval Hall
This is an excellent venue for a wide range of functions. Its marvelous medieval architecture, the blue bar, and the fireplace help to make it a unique venue with a special and intimate atmosphere.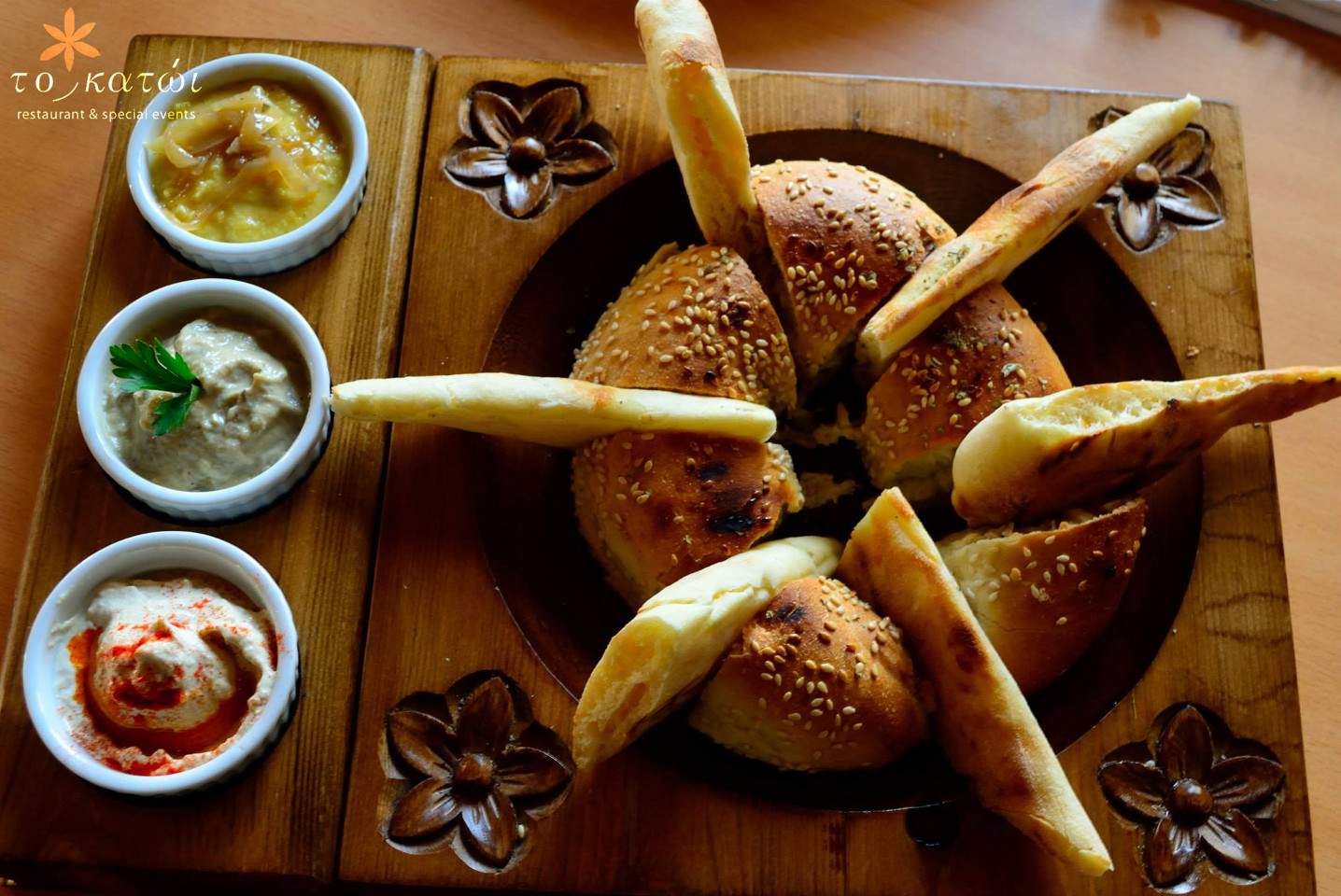 Symposio Cellar
Walk down the steps to this centuries old basement cellar and feel the medieval ambience. This old cellar with its traditional fireplace, provides a unique atmosphere for wine tasting sessions and for smaller group private parties seated along a banquet table.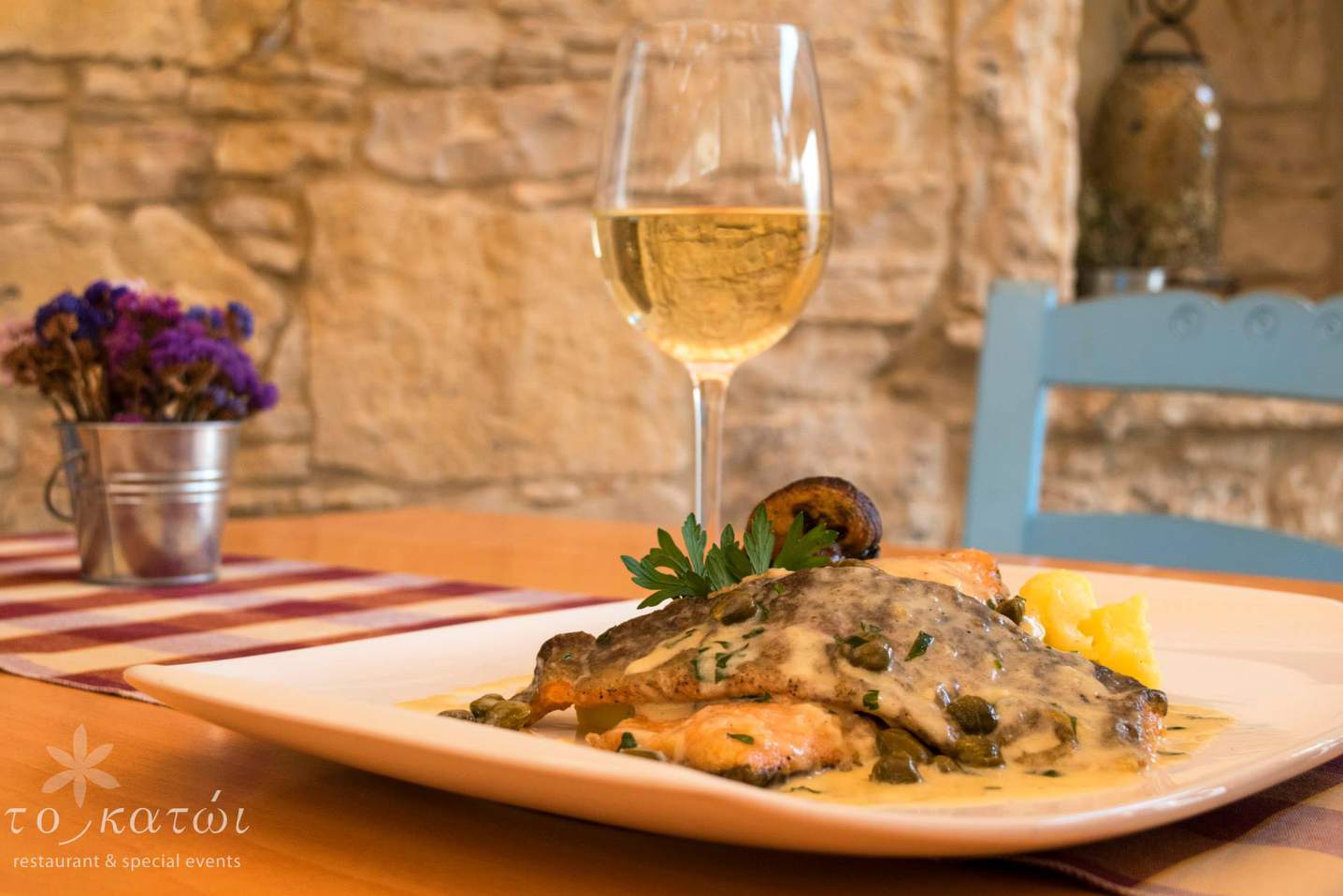 Chef's Garden
The entrance courtyard adjoining the medieval hall is decorated with jasmines and herbal plants which our chefs use for their cooking and provides a beautiful space for welcome drinks, cocktail receptions and summer evenings candlelight dinners.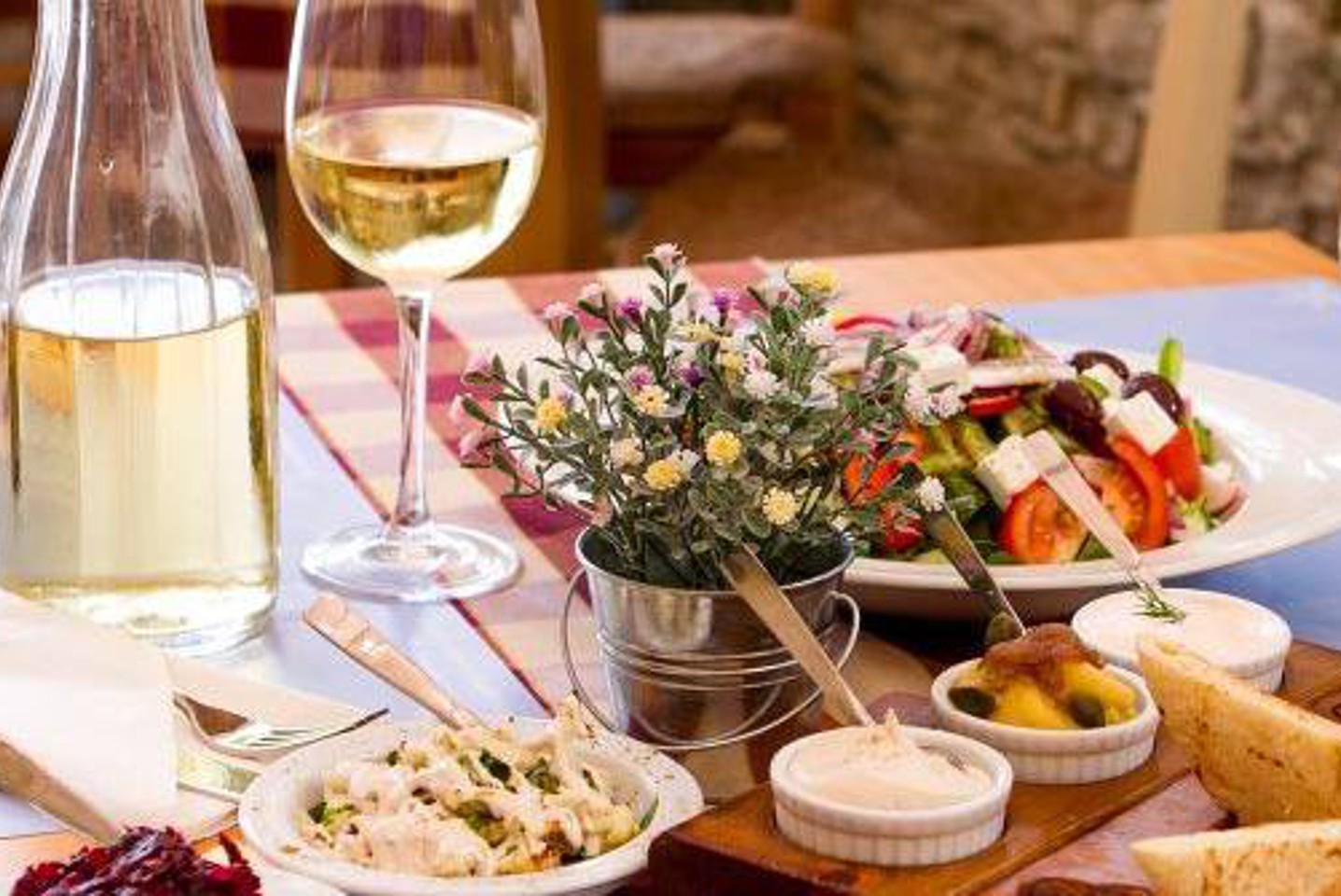 Aerinon Terrace
This open air terrace with its roof bar and panoramic view of the village provides an idyllic venue for barbeque nights under the stars or for private parties according to requirements.